Products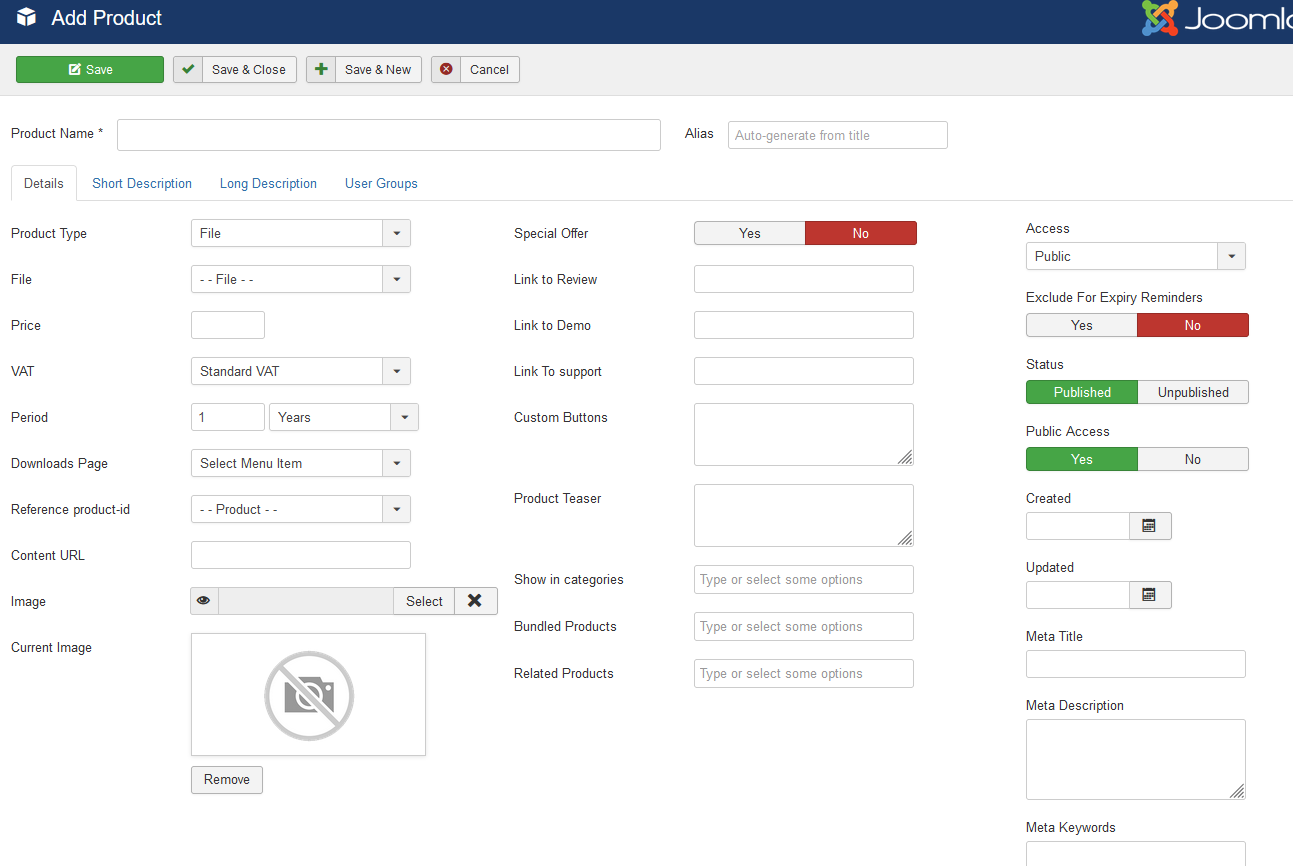 Product Type

File
Customer get access to s specific file
Subscription
Customer gets nothing from here.
E.g. if you sell a membership for a forum.
Ticket
Customer gets a generated ticket as pdf file
Movie Stream
Customer can view a movie stream. The movie can not be downloaded. It will be streamed to the customer.
Analog
To sell something analog. E.g. your old pair of shoes.
Group Access
Customer gets access to a specific joomla group. E.g. tutorial pages at this site.

Reference Product
If this product refers to another one, the subscription will always created for the refered one. E.g. if you create 2 products with the same file. One for a yearly subscription and one for a monthly.
Special Offer
If selected a "Special Offer" banner will be shown for that product.
Link to Review
If not empty, a button for the review-link will be shown.
Link to Demo
If not empty, a button for the demo-link will be shown.
Link To support
If not empty, a button for the support-link will be shown.
Show in categories
If not empty, the product will be attached to the selected categories.
Bundled Products
Products being bundled with this product. If a customer buys this product, he will get the bundled too.
Related Products
Related products are shown at the product page. E.g. this product is a printer and ink cartriges are related.