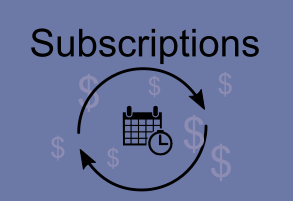 Start your buissines at a subscription basis with this extension.
€ 99,00
VAT may apply to EU orders.
Logical-Arts Subscriptions
If you are looking for a subscription based business solution, this is the extension you need.
We sell you a complete subscription system, to start with your business. No hidden costs or need for additional "plugins". It comes all out of the box!
We are Joomla 4 ready!
Features

Payment: Offline, PayPal
VAT per product
Coupon-Code support
Multiple subscription types:
Single files, File categories, Tickets, Movie-Streams, Joomla! group access
One time or recurring memberships
Additional 'analog' product selling
EU VAT support
EU MOSS summary
Geo-IP support
Privacy support
Create Offers
Supports report exports
See  documentation