Control Panel
The Control Panel Page is the starting point for your tasks and shows some basic statistical data at the dashboard. From here you can navigate to all kind of sections within the component. You may use the icons to navigate within the component.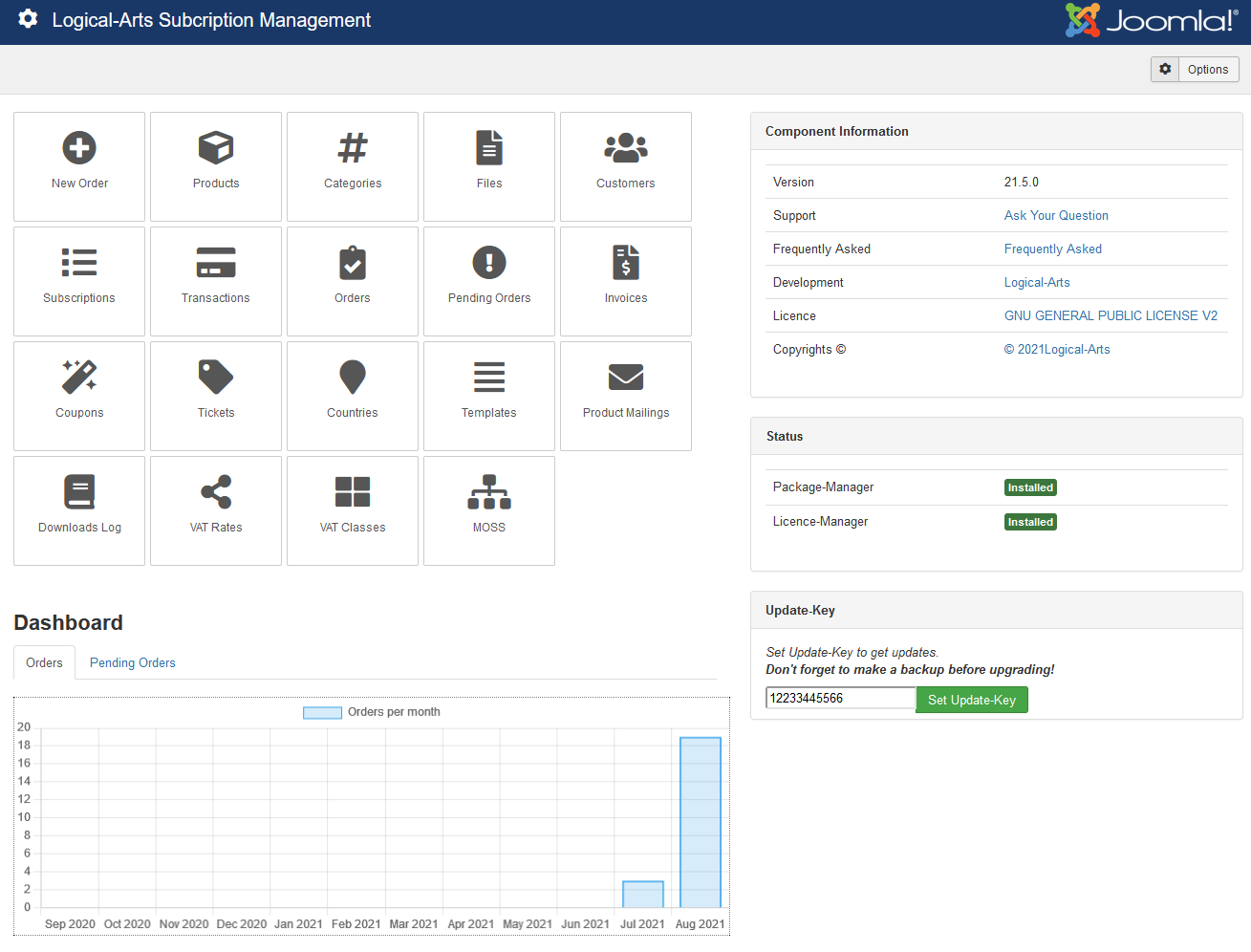 You will see the icons on the left side of the page and the component information on the right side of the page.
The "Option" button in the right upper corner gives you access to the component global configuration. There, you can select the visibility the control panel buttons as well as the top menu buttons at all other pages.